Hi-2 Cosmetics - Quality Skin Care since 1974
Regular price
Sale price
€47,06
Unit price
per
Sale
Sold out
Corrective face treatment against skin blemishes, minimizes the appearance of spots on the skin and improves the brightness of the face. Also ideal for post acne treatment.
 Say Hello to the new you!!
Are you ready to wave goodbye to skin imperfections, dark spots, and those unwelcome signs of aging? Theraderm's new Intensive Whitening Treatment is your secret elixir for turning back time and revealing a brighter, more youthful you. 
Get ready to be amazed!
Presenting the Power of the Latest Generation Active Ingredients 
Tranexamic Acid: Your Skin's New Best Friend
Ascorbyl Glucoside: The Radiance Booster
Ferulic Acid: UV Ray Defender
Niacinamide: The Complexion Enhancer
Hyaluronic Acid: Your Skin's Hydration Hero
Copper Peptide: The Collagen Miracle
The cream and serum synergically combine the latest generation ultra intensive active ingredients:
Tranexamic Acid - Erasing Imperfections, One Spot at a Time! 
Say goodbye to blemishes and dark spots with Tranexamic Acid, the heart of our formula. This breakthrough ingredient fights melanin production and prevents those pesky dark areas from forming. It's your go-to solution for melasma, sun-induced spots, and even post-acne treatment. Say hello to brighter, spot-free skin without the side effects of hydroquinone!
How does it work? Tranexamic Acid blocks plasmin production, halting melanogenesis activation. Your key to a luminous complexion!
Ascorbyl Glucoside - The Vitamin C You've Been Waiting For! 
Experience the stability of ascorbic acid (Vitamin C) in the form of Ascorbyl Glucoside. Not only does it provide antioxidant benefits, but it also brightens your skin, making it your ultimate glow-getter.
Ferulic Acid - Your Shield Against UV Damage! 
Nature's secret, Ferulic Acid, shields your skin from UV rays and reduces photo-oxidation of melanin, ensuring those spots fade away. Plus, it repairs and boosts collagen synthesis for a firmer, more radiant complexion!
Niacinamide - The Skin Barrier Reinforcer!
Derived from Vitamin B3, Niacinamide offers a myriad of benefits. It restructures your skin barrier, reducing dark spots, redness, and dark circles, all while being an anti-inflammatory and anti-acne powerhouse!
Hyaluronic Acid - Your Skin's Thirst Quencher! 
Experience the magic of Hyaluronic Acid as it locks in moisture, plumps, and smooths your skin. Watch wrinkles fade away and reveal a more youthful, elastic complexion.
Copper Peptide - Time's Best Friend! 
Accelerate tissue regeneration, repair connective tissue, and boost collagen with Copper Peptide. Say hello to firmer, more radiant skin.
Application: Transform your skin morning and night! Start with the serum, followed by the cream for maximum benefits. And don't forget sunscreen during sun exposure.
Warnings: For external use only. Avoid contact with eyes and mucous membranes. Not recommended for use in summer or during pregnancy and breastfeeding. Keep out of reach of children.
Get ready to unveil the radiant, flawless face you've always dreamt of with Theraderm's Intensive Whitening Treatment . Embrace a brighter tomorrow today!
Share
View full details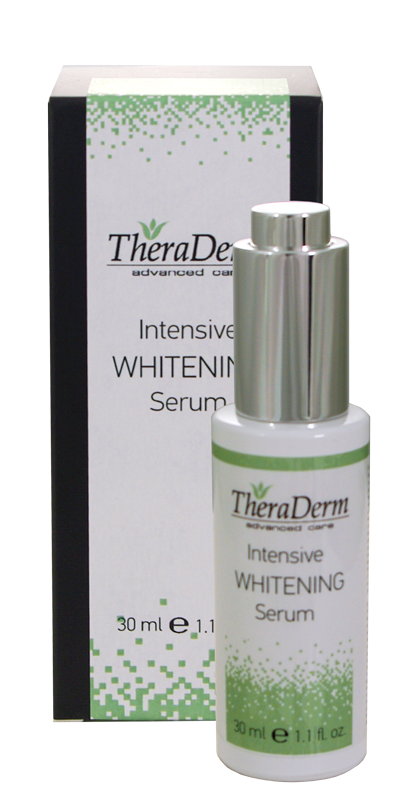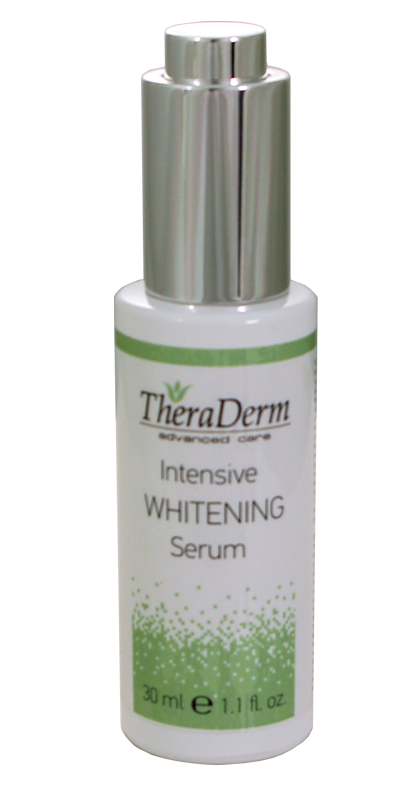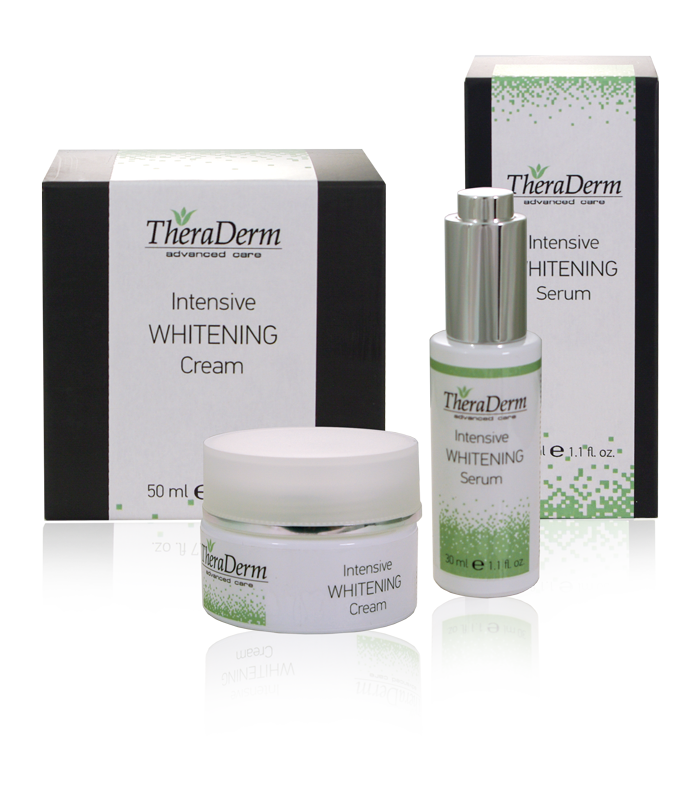 Perfect!
Thumbs up! Worked wonderfully on my spots. Fading of the spots was clearly visible after a couple of days but worked wonders after about 3 weeks of using it together with the cream. Great service by the way. Thank you!
We are so happy that the product has met your expectations. Thank you for entrusting your skin care needs in our products.
Highly recommended!
I have been using the cream and the serum together for the past 4 weeks. I have to say that it really worked for me. I had small sun spots on my cheeks that have really faded out and they are now almost gone. It worked equally well on the sun spots on my hands.